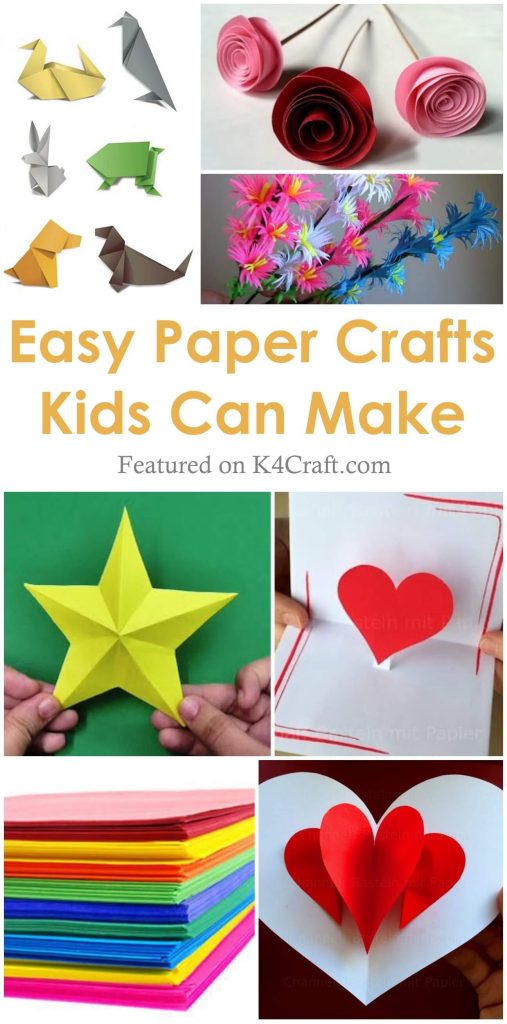 When it comes to crafting, paper can come in many forms. Some of these are more common than others. Watercolor paper, cardstock, washi paper, and Origami paper are all commonly available. To learn more about each type of craft paper, read on! Here are some of the most common types. Also known as "watercolor paper", these types of papers can be used for all types of art projects. Watercolor paper is the most popular type of paper for crafting, but it's also the most expensive.
Watercolor paper
While there are several different types of watercolor paper available, there are a few key differences between each type. The quality of the paper will determine how long your paintings will last. There are two main types of watercolor paper: students' quality and artists' quality. Students' quality is generally cheaper and not acid-free, so it will deteriorate over time. Artists' quality is acid-free and will last a long time. Artists' quality will perform better and hold watercolors longer.
If you are an amateur artist, you can buy sketch paper or watercolour paper in packs or individually. However, if you're looking for high-quality paper, you'll need to stretch the paper before you use it. Watercolor paper under 300 pounds will need to be stretched by hand before use. Although this process is not difficult, it is annoying. A better option is to purchase artists' quality paper in rolls. This way, you'll save money in the long run.
Origami paper
Origami paper, also called kami in Japan, comes in a wide variety of colours and is typically sold in squares with a solid colour on one side. Its creases are easily held and it is generally less expensive than other types of paper. These can be used to create any type of model and usually come in sizes of approximately 15cm x 15cm. This makes them a good choice for beginners as they do not weigh as much as other types of paper.
Origami paper can be purchased at any craft store. You can even find it at your local supermarket, if you have access to some. However, you should consider that not all types of paper are suitable for folding. While copy paper is an excellent choice, it does not lend itself well to intricate designs and is often too thick. Newsprint, on the other hand, is relatively thin and can be folded into more intricate models. The downside to using newsprint is that it is prone to tearing, so choose carefully when you buy it.
Cardstock
Cardstock is the most common type of paper for making cards and other paper crafts. The thickness of the paper varies depending on its weight and composition. 14 pt. cardstock is best suited for making cards and booklet covers, while 16 pt. cardstock is slightly thicker and suitable for invitations and direct mail postcards. The thickest type of cardstock is 17 pt. Cardstock is available in a variety of colors and is available in many weights.
Whether you're making a gift or planning a home decor project, you'll find cardstock in your local arts and crafts store. You can also order craft paper online from trusted vendors like Neenah Paper and Altenew. Cardstock is commonly used for card making, scrapbooking, and mixed media art projects. While you're choosing paper, make sure that you're buying high-quality cardstock to avoid any issues in the future.
Washi paper
In Japan, the craft paper made from mulberry trees is known as washi. The process of making washi paper begins with the cutting of kozo bush branches during the growing season. The branches are then steamed for several hours to loosen the outer bark. This is done to remove the brown outer bark and keep the fibres intact. The inner bark is then removed, leaving behind a core. The fibre is then dried and is used for a variety of crafts.
The process of making washi paper involves several steps. The paper is dried overnight and brushed to remove any invasive textures. Large sheets are then rolled up and cut into various shapes. Washi is then categorized into three main types: mulberry, kozo, and sakura. Each type bears the name of the plant it was derived from. Washi paper can be used for a variety of crafts, including making decorative pieces and cards.
Pattern paper
If you want to make a sewing pattern, you need pattern papers. You can choose between various papers for pattern making, including tracing paper and dot/cross patternmaking paper. Wholesalers typically sell these materials in rolls of 100 metres or more. Local sewing stores also sell tracing paper, though these are costly and are not always suitable for sewing projects. Brown kraft paper works well for heavier fabrics, but may be too thick for finer fabrics. A suitable alternative for finer fabrics is tissue paper or non-woven non-fusible interfacing.
Dot Paper is often used for making pattern pieces. It is thin but opaque. It is useful for checking the fit of the pieces. The Dot Paper is best used in small-scale runs. If you need to make a large quantity, you will need to transfer the pattern to an Oak Tag. The Oak Tag is laid over the stacked fabric and then cut with a blade. It is very useful for designing clothing and other items.